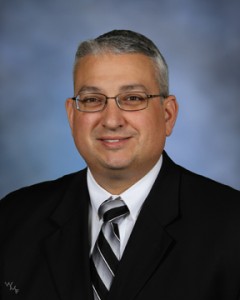 Welcome to Seneca Savings, celebrating 85 years in your community.
The holiday season has arrived – the turkey, trimmings and pumpkin pie of Thanksgiving have come and gone, and Hanukkah and Christmas will soon be here. We'd like to take this opportunity to say thank you for making us your banking institution of choice. We know you have a lot of options when it comes to banking, and we want you to know that we're thankful to have you as our valued customer.
We had a very busy fall within the community this year. I attended the Columbus Day and YMCA kickoff events, and our employees were represented at various Rotary events. We manned our booth as a sponsor of the Baldwinsville Farmer's Market, and several of our employees were in attendance at the American Red Cross's Real Heroes breakfast.

Tammy and Becca from Lending were in attendance at the GSAR member appreciation dinner, as well as the Cayuga County Realtors luncheon and our own homebuyer workshop. Greg from Commercial Lending attended the Cayuga County Realtors annual meeting, as well as the Business-to-Business expo for the Syracuse Chamber of Commerce along with Branch Managers Kate and Amie. Busy times!

We were also pleased to act as sponsors for various community events, clubs and charitable organization. We lent our support to Vera House, Baldwinsville Bees Hockey Booster Club, and the Greater Baldwinsville Chamber of Commerce Holiday Tree Lighting. We love community events, so please let us know if there are any in which you'd like to see us participate.

Positive changes will continue throughout 2014 and beyond at Seneca Savings. Although our name has gone through a transformation, all of us at Seneca Savings remain committed to providing you with a positive, community-based banking experience. For your convenience, we've added branch managers, two mortgage loan originators and a commercial lending officer to our staff, and don't think we're stopping there. We have plans for further enhancements, as well as adding more products and customer services.

We will continue to provide you with options to improve your financial experience and tailor it to your specific needs. Perhaps you prefer a paper statement each month, while other household members would rather receive an eStatement. Maybe you like to come in and deposit your checks, while other family members prefer mobile banking, which will be coming in 2015. No matter what your preferences are, Seneca Savings will strive to be your safe and sound community bank, providing the options and convenience you need for your busy life. As always, we'll keep you notified of any new offerings, events or happenings.

At Seneca Savings, we enjoy being part of your community. Thank you for choosing Seneca Savings and Financial Quest for your financial needs. We would like to personally extend our best wishes to you and yours for a wonderful holiday season, as well as a very happy New Year.

Respectfully yours,
Joseph G. Vitale
President – CEO & Director