President's Message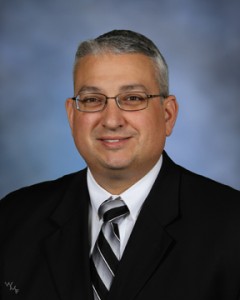 Welcome to Seneca Savings, celebrating more than 85 years in your community.
Summer is coming to a close, and in a few short weeks, the kids will be back at school and you'll be back to the routine of daily life. Are you ready to usher in the fall season – and everything it brings, including driving the kids to school… and practices… and lessons? If Mom or Dad's Taxi has seen better days, and you've been thinking about purchasing a new vehicle, you should know that you can count on Seneca Savings to get you the loan you need. With a Seneca Savings auto loan, car dealers will see you as a cash customer – and that puts you in a much better position to negotiate. Visit the auto loan page of our website to find out more.
We're very excited to have officially opened our new Liverpool location on Aug. 31. We cannot wait to better serve you at this location, and we've worked hard to make it a more modern and convenient place for you to bank, all while keeping the hometown feel that you love. For those who haven't yet heard about our branch relocation, we moved to 7799 Oswego Rd., an eight-minute drive from our prior location. The new location features three drive-through lanes, including one drive-through, full service ATM. The building has been modernized with the ease of use by all customers a priority, as well as easier access including an expanded parking lot and multiple entrances and exits. All of these improvements are done with our customers top-of-mind.
That's why we're inviting you to come visit the new location on Saturday, Sept. 26 from noon until 2 p.m. During that time, the new location will be open for tours, and there will be plenty of fun festivities going on outside for the whole family. We'll be serving hot dogs and ice cream, there will be balloons and games for the kids, and we'll be raffling off gift cards and a Kindle Fire HD6. And, bring those documents that need shredding – we'll have a shred truck available for your convenience as well.

Another item we're pleased to announce is the addition of relationship banking to our offerings. That means you'll have access to a wider range of banking products and services that go beyond your typical checking and savings accounts. You'll be able to choose from three levels of relationship banking: the Cadet Blue Plan, the Navy Blue Plan and the Seneca Blue Plan. Each comes with a variety of benefits and banking privileges, suited for your own unique needs. You can read about each of these exciting new plans on the new Relationship Banking page.
Throughout the summer, we've been busy adding new retail and commercial employees to support the outsized growth of the bank. That way, we'll be better able to meet all of the banking needs of our valued customers in a timely, thorough fashion. We are excited for you to meet our new employees we have added to our team and they are equally excited to be here and can't wait to help meet all of your banking needs.
Are you new to Seneca Savings? Welcome! We think you'll love banking with us. We understand that changing banks can be overwhelming. That's why we created the Switch Program for our new accounts. When you open your new account with us, you'll work with a member of our team to help you move everything over – from direct deposits to your monthly payments. We'll make it easy for you, the way banking should be.
At Seneca Savings, having a great relationship with our members is important to us. We are truly grateful for the thousands of members who have remained loyal to us for generations – we are pleased to provide you with consistent, personalized service combined with new products and services that make banking with us the very best experience possible for you and your family. Wishing you a wonderful end to the summer season, and a beautiful fall.
Respectfully Yours,
Joseph G. Vitale
President – CEO & Director