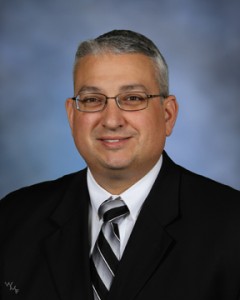 Welcome to Seneca Savings, celebrating more than 85 years in your community.
It's been a long, cold winter – one of the coldest on record – and a snowy one, too. If you're like all of us here at Seneca Savings, you can't wait for the warmer days of spring. Maybe you've been thinking about doing some home improvements this spring so you won't have to suffer through another cold, drafty winter. Insulation, new windows and doors, and higher-efficiency heating equipment help your home stay warmer in the winter, but affording these improvements is another story. We hope you'll consider a home equity line of credit from us when you're budgeting for improvements. Let us show you how we can help you finance your remodeling project.
Here at Seneca Savings, we've been making great strides to make your banking experience with us the best possible. 2014 was a year of positive transition in many ways, from bringing on new team members, promoting team members to new, exciting roles, and implementing many new measures to make banking with us an amazing experience for you, our valued customer. Amongst the many things our incredible team completed this past year were:
Name change from Seneca Federal Savings & Loan to Seneca Savings
Creation of a new, flexible commercial checking account, as well as new commercial loan products
Consumer and commercial statement savings accounts
Establishment of a centralized call center
Implementation of telephone banking
Implementation of eStatements
Implementation of a new commercial loan platform system
Renovation of the storage room into a training center/boardroom
 In addition, 2014 was a good year financially for our banking institution. We put on $17 million in new loans. Looking ahead to 2015, we are making plans to relocate the Liverpool branch from within the village out to 7799 Oswego Road/Route 57 just a few miles away. This move means we'll be closer to many of the customers we serve, better drive-through banking and ATM offerings, better parking and easier access. We're excited to be able to offer customers this improved experience. Additional goals for 2015 and beyond include:
Systematic improvements to our Baldwinsville and North Syracuse facilities
Implementation of mobile banking
Implementation of relationship banking
Many more technological improvements
At Seneca Savings, we want to express a continued commitment to the financial needs of our members, regardless of economic conditions here or nationally. We express our sincere gratitude to the thousands of members who have remained loyal to us over the years – we're pleased to provide you with consistent, personalized service. We hope the rest of winter treats you well, and best wishes for a beautiful spring!
Respectfully Yours,
Joseph G. Vitale
President – CEO & Director