President's Message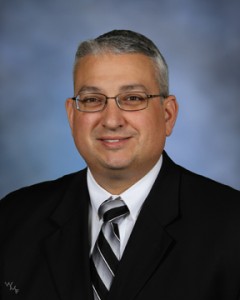 Welcome to Seneca Savings, celebrating more than 85 years in your community.
Summer has arrived, and along with it sunshine, warmer temperatures and thoughts of summer vacation! For some, graduation day is on the horizon. Do you have a senior heading off to college in the fall? At Seneca Saving, we know life's milestones can be exciting… but require some financial planning. We want you to know that we'll be happy to help you, whether you're making home improvements, purchasing a new car, putting in your dream pool, or sending your child off to college. Stop in to chat with us about how we can assist you with all of your financial needs.
One of our milestones as a financial institution is slated to take place this summer – the relocation of our Liverpool branch. The relocation of the branch comes on the heels of a feasibility study we conducted in order to gain a greater understanding of customers living and working in the Liverpool area. Findings from the study indicated that most banking customers lived closer to the proposed branch location of 7799 Oswego Road, which is approximately an eight-minute drive from our current Liverpool location.
There are many other benefits to the move as well. There are several amenities customers will enjoy at the new location, all taken into careful consideration by us in an effort to simplify the customer experience. The new location will feature three drive-through lanes, including one drive-through full service ATM; a modernized building design created with ease of use by all customers in mind, and easier access including an expanded parking lot and multiple entrances and exits. All of our improvements are with our customers in mind.

While the new Liverpool branch has a decidedly more modern look, customers should know that they can count on the same personalized service. We are steadfast in remaining a community bank with a small-town feel, and we pride ourselves on being connected to our community.
We will be providing customers with updates and information as the opening date at the new Liverpool location draws closer, and encourage you to check our Facebook page and website frequently to track progress. If you have any questions or concerns before then please stop by the current location, or give us a call at (315) 457-1280.
At Seneca Savings, we feel fortunate that you've chosen us to share your milestones with you – and we are thankful to be sharing ours with you as well. We are sincerely grateful to the thousands of members who have remained loyal to us over the years – we're pleased to provide you with consistent, personalized service. Here's wishing you a beautiful, fun-filled summer – enjoy all the season has to offer!
Respectfully Yours,
Joseph G. Vitale
President – CEO & Director