21


Apr 14 New Retail Online Banking Upgrade
Seneca is proud to announce a fresh new look with our  upgrade to our Online Banking Platform. More features are available and a new design that should give you a much better insight into your accounts. Please take the time to familiarize yourself with the new look by clicking on the link below for a better view.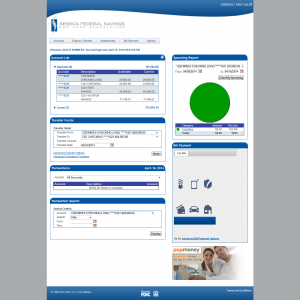 0 Comments so far! | Leave a Comment
Sorry, the comment form is closed at this time.